8-days or 9 days walking trip.
Short walks: 11-16 kms, 3 to 4 hours walking.
In Tarn basin you'll walk along 3 rivers: Tarn, Rance and Dourdou. Here you will enjoy the quiet , the hilly landscape, the chestnut woods and of course the reminders of medieval times: the three castles.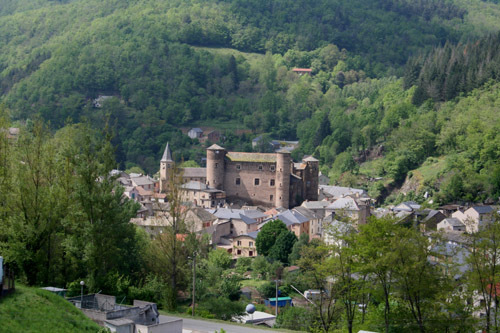 Château de Coupiac
Brousse with its 9 - 12th century castle is one of the "Plus beau villages de France", Coupiac too has a medieval (9th- 13th century) castle.
Average daily elevation gains: 200m, max. 300m. A light hiking tour.
You can visit the three castles.
In this circuit you will not automatically walk back to the hotel where you first started. So a bus transfer back to your first hotel is possoible but not included. No bus-transfer possible however on Sunday and Holy days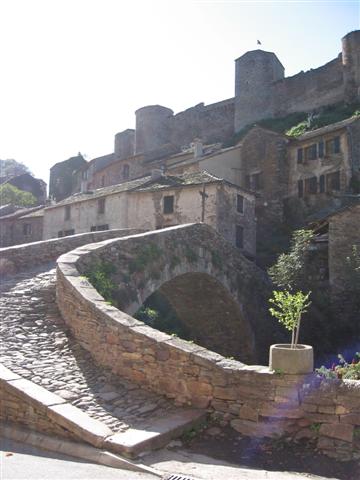 Brousse-le-Chateau
Day distances 8 - 15 km; starting day: every day;
If you want do no more than a few km a day, transfers are possible.
In July and August you can do a easy canoe trip in Broquiès at 3,6 km from Janolles.
The scenery: mountains of 700m altitude. Down in the valley you are at 200m alt.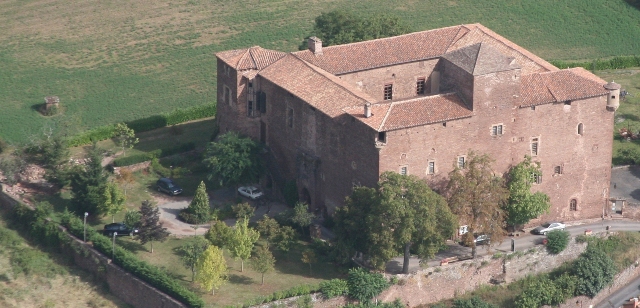 St.Izaire
The river Tarn flows swiftly to the West through the valley, also called "La Vallée de l'Amitiée, a very friendly place in which to stay and hike and a bit more to the East the Gorges of the Raspes du Tarn. You'll see and visit old castles in Plaisance (les Magnolias***), Brousse-le-Chateau, Coupiac, St.Izaire and pitoresque villages like Ambialet and St.Rome de Tarn. For centuries life and local trade has centered around these places.

Find here a description and pictures of the scenery you'll be walking in.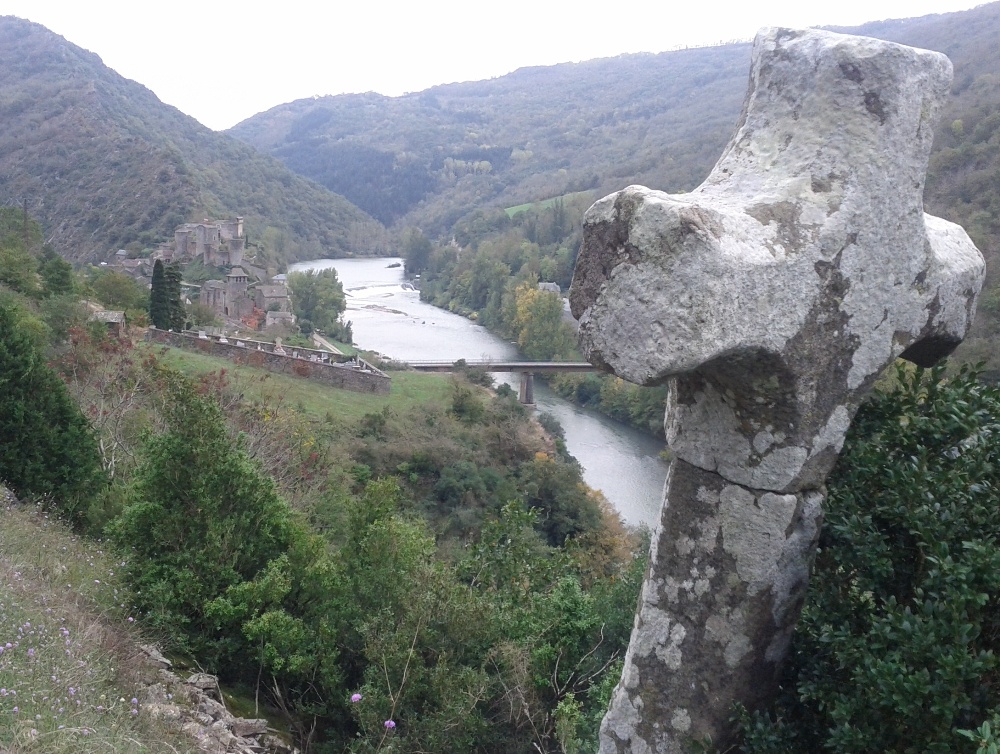 Brousse-le-Chateau

Brousse-le-Château in Tarn valley, Pays des Raspes du Tarn

Vallée du Tarn: Les 3 Châteaux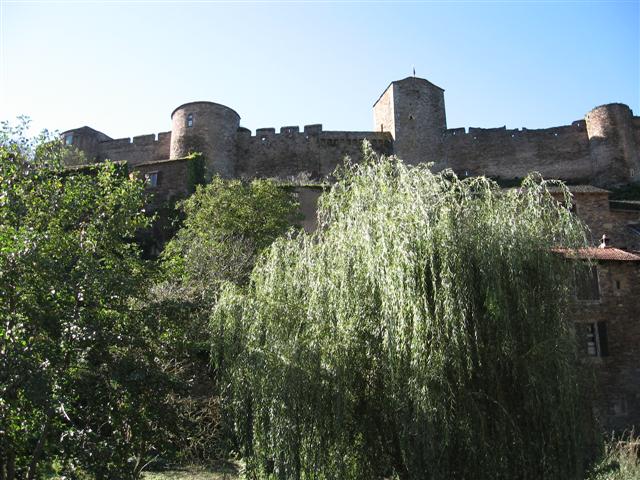 Brousse-le-Chateau
For booking this tour, please complete our booking form .