Dordogne, Lot & Quercy , Light and Very Light cycling tours 2020
6, 7 or 8 days (super) soft cycling tours in Dordogne valley with bags transfer.If you want a rest-day or staying an extra night in one of the hotels of the trip you can book extra nights in any of the hotels.

Short distances: no more than 20 km a day possible; more than 20 kms is possible too.

Three packages available "Plus" (** & *** hotels), Superior (*** and** hotels) and Luxury (*** hotels).
Find the path of the river Dordogne in the Quercy of Lot department alternated with the Causse du Quercy, a smooth limestone plateau with open scenery on top of the causse.
Rocamadour, the second tourist attraction of France with its beautiful small canyon of the Gorge de l'Ouysse and the beautiful Dordogne valley provide the scenery for a quiet biking tour.
You'll have plenty of time to visit beautiful medieval villages like Souillac, Martel, Carennac and Rocamadour. The Gouffre de Padirac is another attraction you shouldn't miss.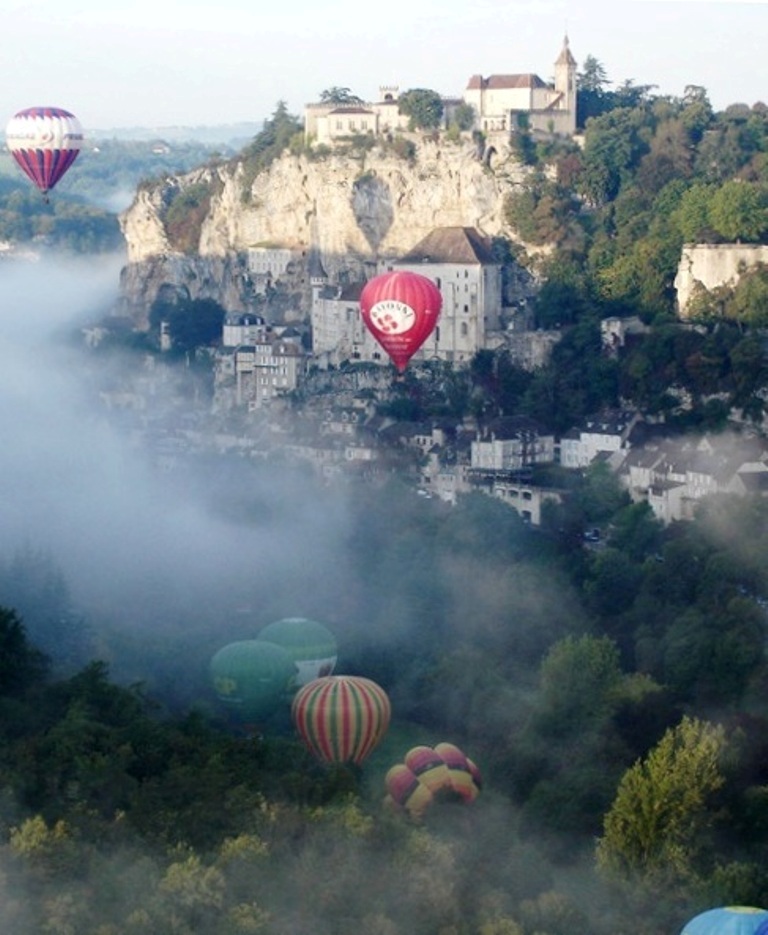 Different attractions like the old train at Martel.
Starting day: every day. Day distances: 20 - 30 km or more if you wish.
At 4 hours travelling by train from Paris.
In Souillac you can leave your car in a secure parking of the hotel at € 7,- per night.
Discounts:
On our basic rates 2 discounts :
1) for bookings in April and October €75 p.p.
2) for bookings in May, June and September €25 p.p.

Bikes rented :Brand: BULLS
Model : CROSS SWING
Aluminium frame, front suspension
Shimano 24 gears
Dordogne Valley: more pictures of the scenery
Links to some Light tours in the area of the Dordogne valley: