Light walks, 8 days, short stages with bags transfer. You can add extra nights in any hotel you stay.
From Albi you walk up-stream in Tarn valley. At the end you will get a transfer to come back in Albi.
Light hiking from hotel to hotel on wooded hills and along mellow villages in Tarn Valley. Characteristic houses, castles and the "menus du terroir".
Start and end in nice old pink Albi city, newly added to the UNESCO WORLD HERITAGE.
The walks start and end in Albi.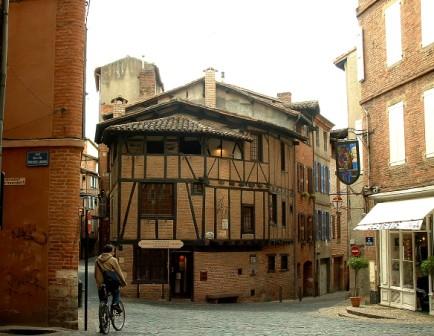 Albi


Tracks walks H33**standard, all details
Tracks walks H33**plus***, all details
Pictures of the valley of the Tarn
The landscape of the Tarn is Mediterranean in character. The beautiful small city of Albi nestles on the River Tarn's banks, dominated by its magnificent cathedral whose fortifications are testimony to more turbulent times during which Albi and surrounding settlements such as Ambialet were attacked first as part of the crusades to suppress the Cathar heresy and later in the Wars of Religion. As you follow the course of the river eastwards, you pass villages of mellow stone-work, and discover the valley unspoiled and full of cultural interest. Staying in comfortable hotels, you will discover the distinctive, rich cuisine of the region, and its excellent wines, such as the flinty Gaillac whites.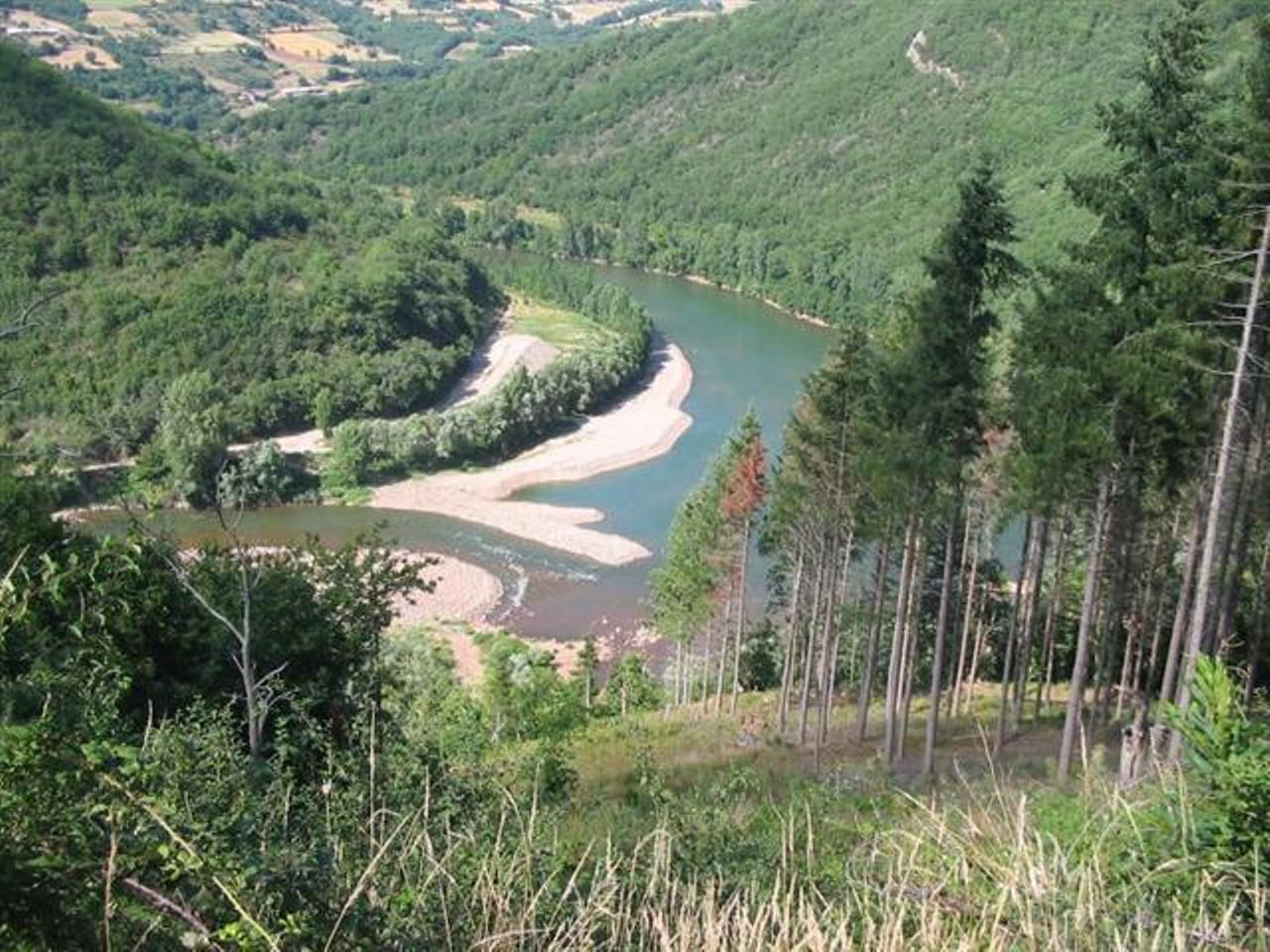 Tarn River halfway Albi and Millau. Canoeing here possible!
Terrain: riverside tracks and woodland paths
Hotels: 2**- and 3*** hotels
Meals: most dinners & breakfast included.

Climate: this southern region enjoys a lovely Mediterranean climate, with a hot summer and warm spring and autumn. Temperatures average 19C in May and October, 25C in June and September, and 27C in the height of summer.
Starting point: Hotel Saint Claire (BnB**), Albi. This family-run hotel is located in centre of town, just one minute walking from the main sights. Enjoy soignée cuisine in the smart restaurant.
End in Albi (6-9 days packages) or in Millau (10 and 11 days packages).



ALBI is a very nice Southern town along the Tarn river. with a beautiful lively orange-red brick old streets, alike Toulouse, which is only 75 kms away, its cathedral, of the times of the Cathar and its Museum Toulouse Lautrec it is a perfect start and end for a cultural, gastronomic and Moderate (walking as well as cycling) vacation. You will be walking through the Vallée de l'Amitiee (friendly valley) of the Tarn. On the last day you will get a transfer back to Albi. You will be walking along the slopes of the meandering Tarn River at Ambialet. Then walking to the little village of Villeneuve sur Tarn in a scenery much alike the Lot valley. Lovely villages on your way like Coupiac with 13th century castle and Brousse-le-Chateau at Tarn river with 9th and 13th century castle.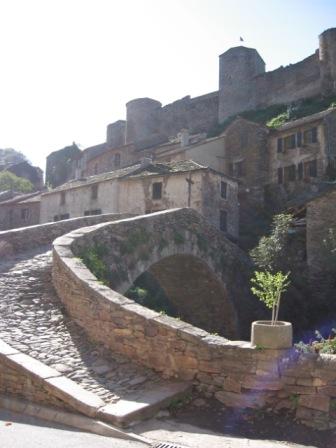 Brousse-le-Château
You will enjoy the views on the Causses (limestone plateaus with its canyons), the Monts de Lacaune and even the Pyrénées if the weather is right.

Altitude: 200 - 600m
95 % walking on footpaths.


This walk is available in two levels: both are easy walking trips in mellow hills but only the daily walking distances differ