Walking holiday in South of France for the experienced walker.
Millau - Nant - Abîme de Bramabiau - Millau
https://www.tourisme-aveyron.com/fr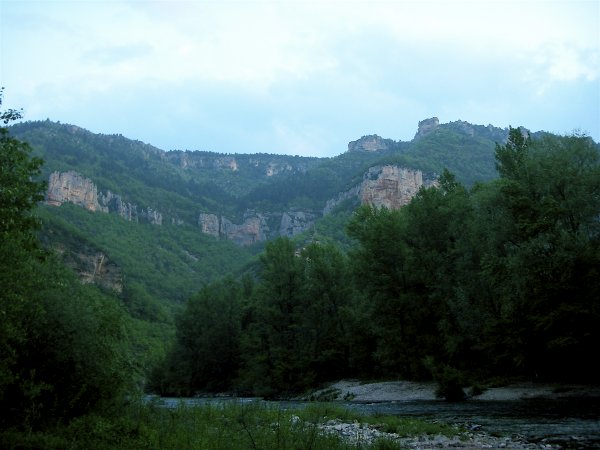 Gorges de la Dourbie, Millau

Besides the famous Gorges du Tarn in the limestone plateaus of the southern parts of the Massif Central and the Cevennes more canyons arose here.


This trip will take you over the Causse du Larzac and the Causse Noir at both sides of the Gorges de la Dourbie to Nant and the foothills of the Cevennes in the village of St. Jean-du-Bruel.

From this picturesque village with many sources and its Bastide alike square you will be walking along the splendid Gorges du Trèvezel. From here you go to Dourbies in gthe Canyon of the Dourbie and the Mont Aigoual before going down to Meyrueis

Causse Méjean, Gorges de la Jonte


On your last day, towards Millau you will visit the Chaos de Montpellier le Vieux on the Causse Noir.


Surf here to a description and some pictures of the scenery you'll be walking in.

Link to Millau town Tourist Office

Two packages: start and finish in BnB hotel in Château de Creissels (plus package) and 2 dinners included as well.

This trip is available from April to end October.

For booking this tour please complete our booking form to make reservations and payment as easy as possible.