About the owner:
Martine is living most of the year in the south west of France, near Rodez (Aveyron). She's still working.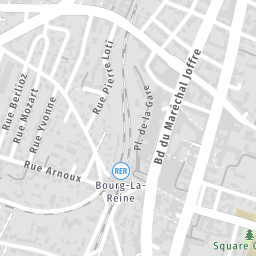 She loves walking, trekking. "Travelling, Yoga, gardening and reading are the quality of my life and my 3 daughters and 2 grandchildren."
Apartment for max 2 persons at second floor (elevator). Lounge, kitchen, bathroom, toilet and 1 one bedroom.
Many restaurants/brasseries and shops nearby for breakfast. lunch and dinner.

Bathrooms : Shower and toilet apart
Bed: 1 bed of 140x 190 cm
No smoking

Not for animals

No evening or party

Not suitable for children (0-12 years)

The time of entry into the premises is 3:00 p.m. to 8:00 p.m..
Départ : 12h00

You rent the entire apartment but one room is not available

Martine asks everyone to add his/her photo with the first mail. (It's always better to know who you're talking to, but skin-color is not a problem!)

Cancelation:
You can always cancel your trip.
To cancel you have to send an email to La Ligne Verte (Contact) to inform La Ligne Verte of your cancelation.
You can cancel without having to state the grounds for doing so.
La Ligne Verte will refund 100% of the money due (i.e. the total price of the trip) within 2 weeks after cancelation.
To receive a full refund of accommodation fees, cancellation must be made 24 hours prior to local arrival time (15h00). For example, if the arrival is a Friday, you can cancel until 15H00 on the Thursday of the same week.
If you cancel less than 24 hours before the arrival date only the first night will not be refunded.
If you arrive and decide to leave before the scheduled date, the cost of accommodation for the nights you did not pass in the housing 24 hours after the official cancellation are repaid in full.

Prices: per month, per week or per day/per month (1 or 2 persons)
Jan / Feb / March / April / November: per month €1000, per week €250, per day €40
May / June / Sept / Oct: per month €1100, per week €270, per day €45
July / August / December: per month €1200, per week €300, per day €50
Cleaning fee: €10 (Cleaning fees are always refunded if the tenant does not show up on arrival).
Service charge: €10 (Service fees are not refundable).
Parking: Private Parking €5 per night. (Parking fees are always refunded if the tenant does not show up on arrival). A public Parking available at 100m from the apartment.
Deposit : €1300.
Payment: Bank-to-bank or CREDIT CARD (AMERICAN EXPRESS, VISA or MASTERCARD)

If you want wifi mail us

VISITS IN PARIS: so many discoveries to make, shopping in various stores: food, clothing, jewelry, bookstores and the Seine quays for "bargain hunting" ...
Just next to the apartment brasseries for breakfast and French and Asian restaurants around the corner.
Parc de Sceaux: 5 minutes walk from the apartment, a breath of fresh air and change of scenery after the tumult of Paris ...


Nothing fancy but have what you need.

Transport network: RER B opposite the building, just a place to cross. Trains are every 3 minutes, often direct to Denfert 10 minutes or 20 minutes Chatelet les Halles in the center of Paris



The owner: "I lived there 40 years, I come back regularly, can not separate myself .. I love Paris..."